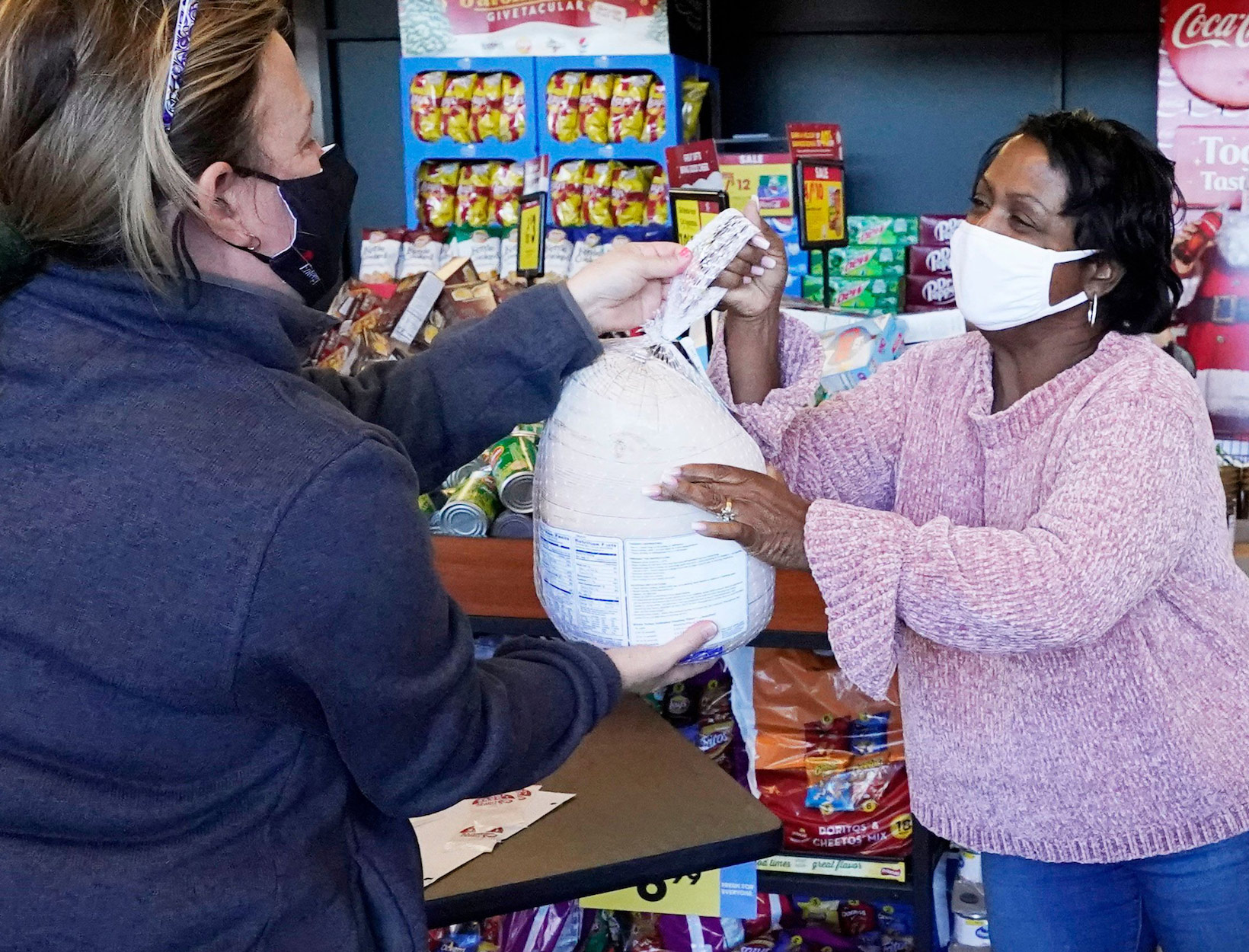 A Few Ways to Support Organizations Feeding People in Need
We love food. And we love the opportunity to share it—at a table with others when we can, but also by dropping off goods at a local food pantry, picking up groceries for an elderly neighbor, and making donations to organizations that can get meals directly to the folks who need them. And that need has grown exponentially during the COVID-19 pandemic. Here, a few ways to give back and get involved now.
1. starting local
There's been a boom of grassroots groups doing mutual aid work during the pandemic. Mutual aid is different from top-down government assistance programs or even traditional charities and nonprofits because it's community-driven, it's self-directed, and it focuses on the idea that helping the most vulnerable members of the community is a mutually beneficial act of solidarity. Food drives, community fridges stocked with free food, and meal deliveries to people in need are just a few examples.
While you can certainly donate to these causes, there are many opportunities to do hands-on volunteering with mutual aid. Here in LA, some goop staffers have gotten involved with Home-y Made Meals, a program through which volunteers make sack lunches for people experiencing homelessness. Since it started, in March, the organization has provided over 30,000 meals and expanded to supporting marginalized communities, like farm workers. Groups like this exist all over the country, and you can connect with them through your local food banks, on social media, or via this handy map put together by Mutual Aid Hub.
2. KEEPING FRONTLINE WORKERS AND RESTAURANTS AFLOAT
Dine 11 addresses two simultaneous crises of the pandemic: our overwhelmed health care system and the dire state of the restaurant industry. By donating to Dine 11, you're essentially hiring local restaurants to make lunch for health care providers. Restaurants get revenue, allowing them to continue operating and supporting their staff. And doctors, nurses, and crucial hospital staff—who often skip meals due to long shifts—get a hot meal. Dine 11 is currently operating in ten cities, but if you're interested in bringing this to your community, check out these step-by-step instructions for launching programs in your area.
3. MEALS FOR KIDS
Before COVID-19, there were about 11 million kids in food-insecure households in the United States. That number has almost doubled in the last ten months. In the past, No Kid Hungry worked closely with schools and communities to implement programs that provide school breakfasts, afternoon meals, and food during the summer when school isn't in session. This year, the organization has worked hard to do the same throughout every season when schools have been physically closed. Together with the USDA, No Kid Hungry developed the Free Meal Finder to help families find meal providers near them. No Kid Hungry also works to research, advise on, and advocate for remedies to child hunger with elected officials and government agencies in order to strengthen the programs that kids rely on.
4. FEEDING PEOPLE DURING A DISASTER
Renowned chef and World Central Kitchen founder José Andrés goes wherever there is an urgent need for help—this year alone, he and his organization have responded to COVID-19 in the US, bush fires in Australia, the aftermath of the explosion in Lebanon, and hurricanes in South America. Their response is two-pronged: First they address the immediate needs for food relief by providing hot meals. Then they move on to long-term relief by evaluating and rebuilding food systems. This approach allows for a meaningful, long-lasting impact on communities.