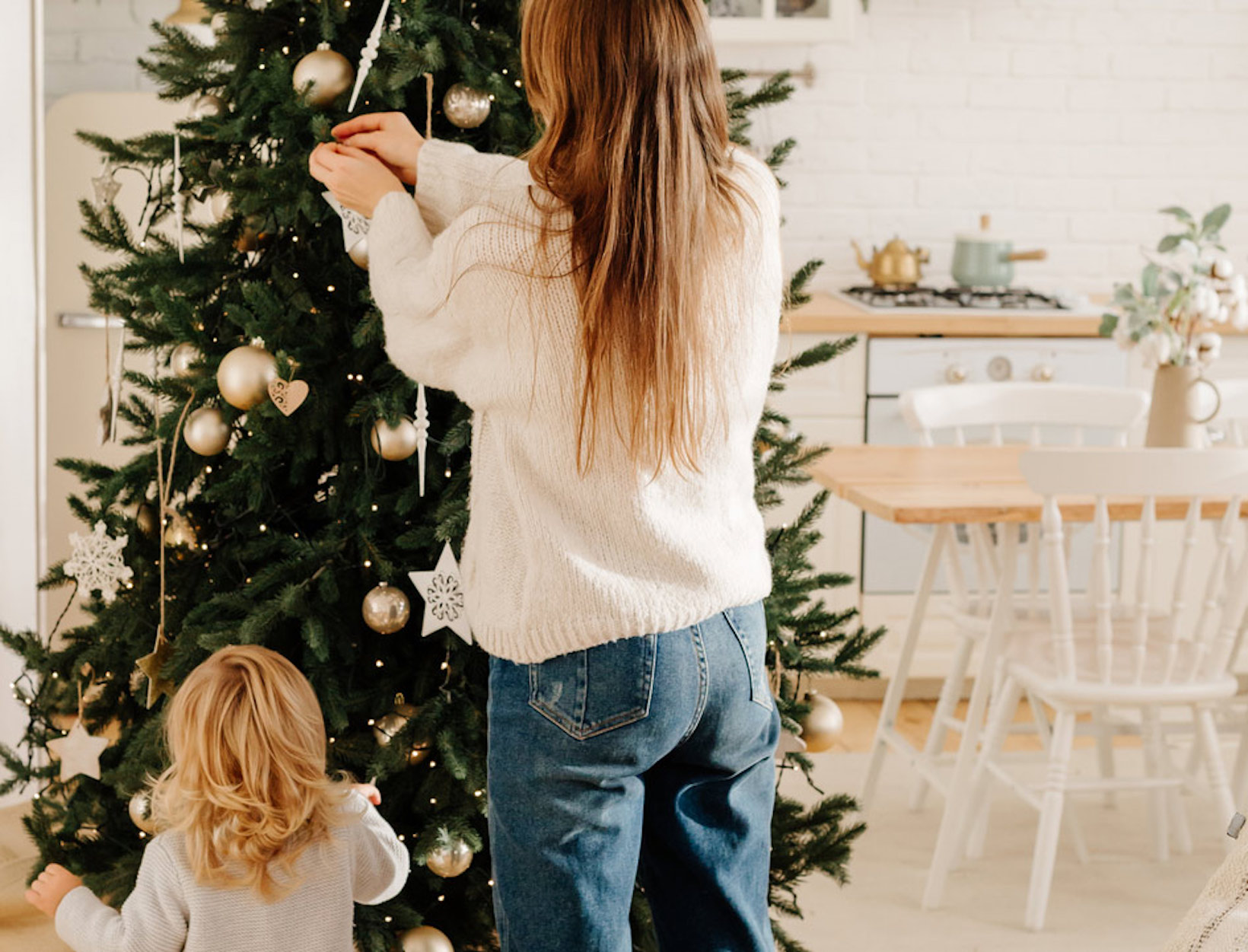 An 8-Step Wellness-y Routine to Get into the Holiday Spirit
In partnership with our friends at Miami Cocktail Company
The power of positivity has some potent benefits for our overall well-being. And happiness, as they say, is
contagious. In this three-part series, we've teamed up with Miami Cocktail Company to explore what it means to have
hope, what makes our lives meaningful, and how to find—and embrace—the joy within and around us.
While most of us can agree that December typically tends to feel like an all-out
blink-and-you-might-miss-it sprint, this year, getting into the holiday spirit might feel a little different.
Instead of the holiday party scene with the white elephants and secret Santas and passed trays of tiny foods, we're
looking forward to a season that's truly devoted to slowing down, shifting into neutral, and rediscovering the bliss
of being at home. Here's how we're easing ourselves into the season.
1

CAN IT

We've nearly made it through 2020, and if there's one thing we've learned after living through
this year, it's how to simplify nearly everything. Keep the stress-free vibe going with perfectly mixed
cocktails in a can. We love the line of organic craft ones from Miami Cocktail Company. They come in handy
when you want a delicious drink but don't have a stocked home bar or expert bartending skills. Plus, if
you're having a small crew over for a socially distanced hang, they're great for a contactless bar—just shake
and pour over ice for the fastest and tastiest margaritas with Key lime and agave, sangrias mixed with
pineapple and mangoes, and bubbly, low-ABV spritzers.

2

SIP IT UP

Now that you can spend less time playing bartender and more time relaxing, you'll want
something nice to sip your cocktail with. These crystal straws make a great gift, and they're also fun to
have for yourself: The crystals slide onto the reusable straw, and smoky quartz is said to promote grounding
energy and amplify good intentions. We think they're really pretty (and good for the environment).

3

GET LIT

Fun fact: This earthy, grounding candle used to be a winter scent, but we made it part of the
permanent rotation—because who doesn't love the aroma of a woodsy, crackling fire; a grove of cypress by the
sea; and a centuries-old European chapel with hints of frankincense, clove-leaf oil, red cedar, and
labdanum. It smells like smoke and snow, and the different elements were chosen for their mystical and
meditative properties.

4

SOAK IT IN

Our recipe for the perfect bath is simple: Fill the tub with the hottest water you can stand,
dim those lights, grab a drink and a book (or cue something up on your tablet), then add a scoop of this
miracle-working bath soak. The Martini was formulated for a spa experience aimed at calming the mind,
relaxing the body, and promoting inner
well-being.

5

TREAT YOURSELF

You'll want to make enough of these peppermint truffles for friends and for yourself. For this
holiday version of our classic crowd-favorite chocolate truffles from It's All Easy, we swapped the chia seeds
out for candy canes and the date syrup for maple.

6

SETTLE THE MIND

If you have a ruminating, restless mind, the simple act of pausing to focus on your breath can
bring clarity and redirect your feelings. But you don't need to dive into a full breathwork practice to
benefit from the power of breathing. Whenever you're feeling stressed, try this simple, tech-free
mindfulness tool: Take a deep breath in through your nose, pause, then gently exhale through the necklace
for eight to ten seconds. The mouthpiece, which is inspired by flutes used by ancient Japanese monks, forces
you to take long, purposeful breaths.

7

FEELING PINE

If you're looking to add something festive to your diffuser, our senior director of research and science, Gerda
Endemann, describes the vitruvi Grove essential oil blend as "the most wonderful pine scent." It's a mix of
cedarwood, pine, spruce, and fir, so it's a close second to forest bathing
and reminiscent of hiking trips and campfires in the great outdoors.

8

PRACTICE GRATITUDE

According to Brené Brown, joyful people all have one thing in common:
They practice gratitude. And there's research evidence, too, that gratitude promotes happiness, increases
resilience, helps people be less afraid, and can improve people's quality of life. So this year, turn the
humble holiday card into an act of thanks and let the people in your life know why you're grateful for them.
And then reflect in your own journal on all the things that brought you joy this year, even in the smallest
ways. Gratitude is like exercise: The more you do it, the more benefit you get from it.