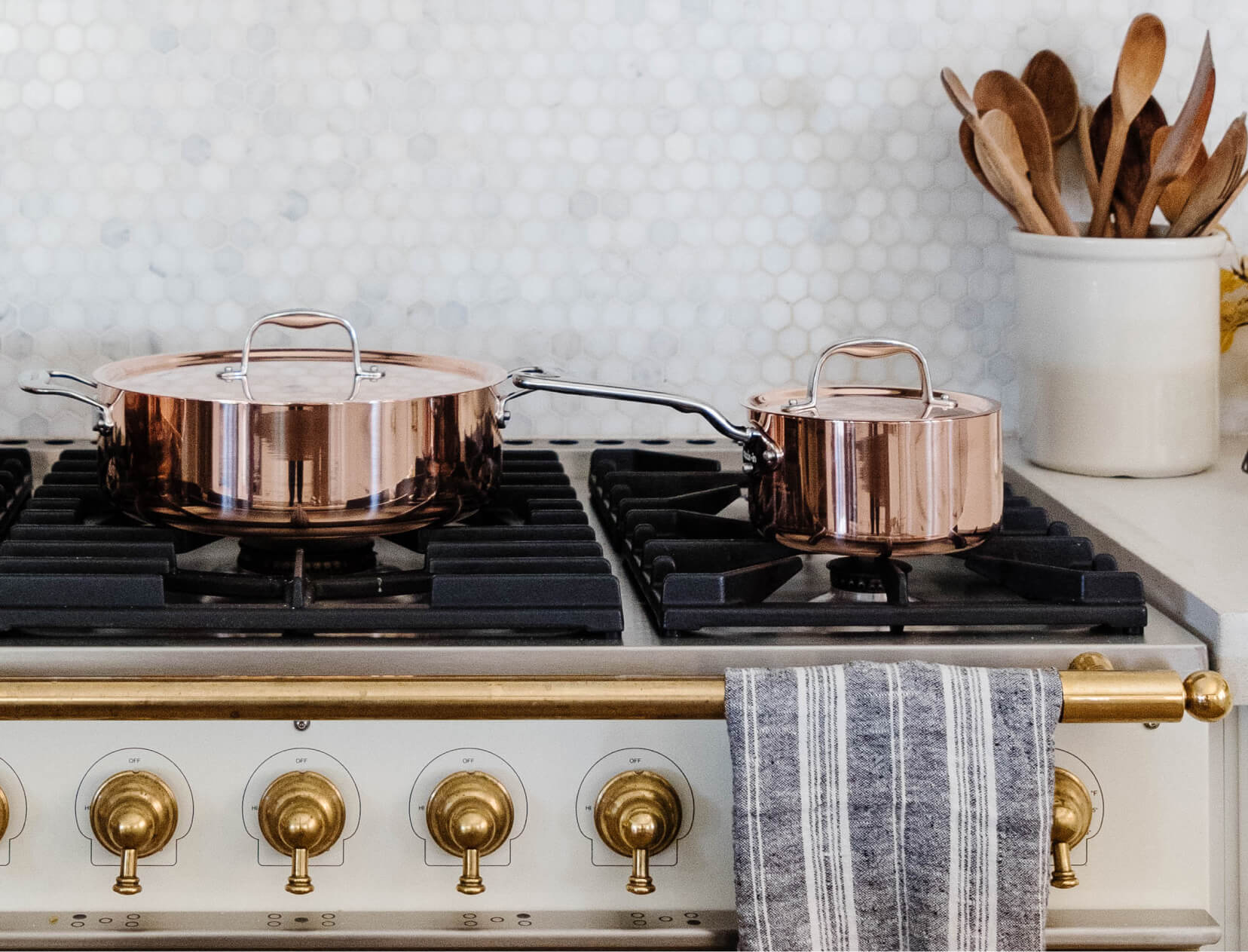 Goop 15
An Epic Banchan Spread, Hard Kombucha, and Puffy-Jacket Season: What goop Staffers Are Talking about This Month
In partnership with our friends at Flying Embers
At goop, we're always looking for perfect gifts to buy, great places to eat, and under-the-radar brands to shop. So
when it comes to what's new or the cool and obscure, we often turn to our coworkers for their advice and brilliant
recommendations. Each month, we share the fifteen best things the goop team is currently obsessing over, including
the books we're reading, the films we're watching, and the voices we're listening to.
1

KOM AS YOU ARE

"Some of the only positive things to come out of 2020, for me, involved an embrace of low-ABV
hard seltzers and also a surprising but deserved watermelon renaissance. So I was thrilled to try Flying
Embers, which crafts both hard seltzers and hard kombuchas in the watermelon variety (along with an impressive
array of compelling flavor combinations). I'm usually suspicious of any packaged product that advertises that
it's 'keto-friendly' because through informal anecdotal research I have found that typically corresponds with
it tasting bad. But these are the rare exception: They taste, perhaps dangerously, incredible. Beyond the
immediate lovely somatic effect of a light buzz, there are other details to feel good about: They're made with
organic ingredients, adaptogens, and botanicals, and most importantly, the brand donates a portion of every
purchase to firefighters and first responders." —Jessie Geoffray, senior editor


FLYING EMBERS HARD KOMBUCHA,
Flying Embers, 12-pack for $30





2

NOTEWORTHY

"I had no idea what to expect going into my one-on-one creative coaching session with AllSwell
founder Laura Rubin. In these sessions, Laura guides creatives who may feel stuck in a project or
through their process to help them move toward a goal. My goal was to build a practice that would
bring a bit of creativity into my daily life without the pressure to be perfect that comes up for me in
creative pursuits. Laura asked thoughtful questions about my life and my upbringing and ultimately recommended
a daily journaling practice. I've always been oddly intimidated by journaling, but Laura helped reframe the
process and give me some great insights into the benefits of putting pen to paper. No matter where you are in
your creative journey, I would highly recommend spending some time with this warm, generous creative guide."
—Ivy Benavente, senior buyer, beauty and wellness


PERSONALIZED CREATIVE COACHING,
AllSwell, $175 a session;


ALLSWELL NOTEBOOK 1,
goop, $23


3

PAN-FRIED JOY

"Don't judge, but 2020 was a year of big changes for me: I got rid of the ten-piece cookware set
that I'd gotten as a high school graduation gift. It was after a disastrous attempt at chef Ludo Lefebvre's French
omelet that I knew my dingy college pans had to go. There are so many cookware options, but when I discovered
Made In's copper cookware set, I was sold by the simplicity and craftsmanship. Copper pans are classic, and
chefs favor them because they're long-lasting (they age beautifully) and they distribute heat evenly, whether
you're simmering coq au vin or scrambling eggs. The French-crafted six-piece set from Made In is stunning on
my pot rack, and they're a joy to cook with. On the first night of owning them, I pan-fried a whole fish and
made a creamy béchamel sauce for potatoes, and I'm dreaming of the day I can host a dinner party to show off
these pans." —Samantha Saiyavongsa, associate editor


THE COPPER SET,
Made in Cookware, $1,199





4

WFH HERO

"These days, leggings do a lot more than they used to—from living room workouts to walks around
the block to, if I'm being honest, my work uniform—which is why I've been on the hunt for the perfect pair.
Vuori checks all the boxes. The Daily Leggings are buttery smooth, have a high drawstring waist to keep them
up for downward dogs and burpees, and are plenty comfy to lounge in. Equally important is Vuori's strong
stance on sustainability and its code of conduct, which commits to ethical manufacturing. You'll want the
matching sports bra to complete the set (if you're like me, go for the spice shade to embrace the season).
Vuori's Active Club is offering free daily live classes through Instagram, so all the more reason to get
moving and kick-start your New Year's resolution. Pro tip: Don't miss Remy Kam on Mondays for All Abs to start
every week strong." —Emma Elliott, graphic designer




5

PUFFING SEASON

"Whether you're into puffer vests, glossy puffers, iridescent puffers, metallic puffers, matte
puffers, cropped puffers, mega puffers, little puffers, or packable puffers—surely you're into at least one of
them—Aritzia has you covered for however and wherever you puff. The point is you can customize the puffer of
your dreams and needs. I'm home in Canada and opted for the Super Puff in oat beige to keep me warm and
toasty." —Sandra Slusarczyk, associate fashion editor


THE SUPER PUFF,
Aritzia, from $198





6

MARFA EATS

"Marfa is well-known as a minimalist art utopia, but it's also a hub of mouth-watering
food. From burritos cooked in Ramona's kitchen to culinary sensations who've decamped from New York, much of
the town's real magic lies in its cuisine. Since a trip to far-west Texas won't be happening any time soon,
I'm comforting myself with the next best thing, Cooking in Marfa: Welcome, We've Been Expecting You, a cookbook of delectable
favorites from The Capri, one of the town's mainstays. With dreamy photographs shot by goop favorite Douglas
Friedman, it's escapism at its finest." —Noora Raj Brown, SVP, communications and brand marketing


COOKING IN MARFA BY VIRGINIA LEBERMANN AND ROCKY BARNETTE,
Bookshop, $46





7

AUDIOHEAD

"Lately, audio has been my favorite way to consume content. It allows me to learn while
multitasking and trying to keep up with the day-to-day. A friend of mine shared this awesome platform called
Knowable, which is like Spotify for learning. There's a library of original, expert-led audio courses on all
kinds of topics, like how to eat now with Mark Bittman, how to speak confidently with journalist Celeste
Headlee, and how to launch a start-up with the founder of Reddit. I love that I'm learning something while I'm
driving or out on a walk." —Jacqueline Weitzen, senior director, communications




8

MORNING VINYASA

"While my son is enrolled in distance learning, our mornings are little less hectic without the
daily mad dash to school. A silver lining of the quarantine: squeezing in an online yoga class before starting
work. I love Kate
Waitzkin's livestream sessions. In addition to vinyasa classes, she has free guided meditations. It's
the best way to start the day." —Wendy Lauria, SVP of brand partnerships


THE SHALA ONLINE,
from $13 a class





9

FEELING SAUCY

"I have two powerful ways to reduce holiday kitchen stress: 1) If anybody has opinions on how a
particular dish should be cooked or taste, they make the dish, and 2) get this six-pack of incredibly
delicious, inventive, healthy sauces from Haven's Kitchen for all the meals that are not the main event.
They give any vegetable, protein, or starch instant ta-da status; they do the same for even the most
familiar leftover. You could roast some cauliflower in the Golden Turmeric Tahini, for instance, and serve
it over rice (add a few pistachios and pomegranate seeds for full-on fabulousness), drown some leftover
turkey in the Nutty Lemongrass or the Red Pepper Romesco, or—this is my favorite thing—use one or several to
dot or smear on a dish before it goes out, à la every vaguely chic restaurant ever. A few dots of Zippy
Chili Harissa over here, a little mound of Herby Chimichurri over there, and your grilled mushroom just
got fancy. The six-pack is also the best gift ever—just let the person know they have to unwrap and
refrigerate immediately." —Jean Godfrey-June, executive beauty director


SAMPLER SIX-PACK,
Haven's Kitchen, $69





10

ENERGY CLEANSE

"This past year has felt like emotional whiplash, with a little bit of sadness thrown in for good
measure. Through some divine intervention, I met Katy Meade-King, a professional medium, energy healer, and
intuitive development teacher. Katy helps clear energetic blockages and traumas, and she now practices
digitally. If you think you can't do energy work over Zoom, you'd be shocked: My twitching and shaking body
during our ninety-minute session proves that it is indeed possible. Mostly though, Katy empowered me to think
about the things that were blocking me from gaining the clarity I need to live my most beautiful,
purpose-filled life by focusing on steps rather than the end goal. I left our session with affirmations to
breathe into existence and a salient grounding exercise that helps me feel safe and stable." —Diana Ryu, chief of staff


SPIRITUAL GUIDANCE AND ENERGY HEALING ZOOM SESSIONS,
Soul Spirit, from $134





11

BLANKET STATEMENT

"This pullover coat has become my go-to. I never thought I would need something warm and cozy
that I could wear outside for extended periods of time and also eat a meal in (socially distanced with family
or friends, that is). The sleeves are just short enough and the fabric is just thin enough that I can eat and
drink comfortably. I love the oversize blanket vibe." —Ali Pew, fashion director


TOTÊME HOODED PULLOVER COAT,
Matchesfashion, $1,235





12

ALOHA FROM HAWAII

"I got married on Lanai, a tiny Hawaiian island, and
when it came time to celebrate our ten-year anniversary, we went back to, you guessed it: Lanai. It's always
been on my wanderlust list to see more of the state. The newly opened goop shop on the island of Hawaii at the Mauna
Lani, Auberge Resorts Collection made the decision of which island to see next (once travel is safe again and
restrictions are lifted) an easy one. Should a hotel gift shop influence where you choose to vacation? Even if
it's a gorgeous space full of relaxation-boosting beauty, wellness, and fashion goods? Probably not. But when
that gift shop is a part of a luxurious, culture-rich resort with a world-class spa, five on-site restaurants,
and a robust kids' program, no one will question it!" —Kate Wolfson, VP of content




13

PAGE-TURNER

"There are some outstanding books being published in early 2021. One preorder-worthy novel coming
out on January 5 is The Push by Ashley Audrain. I finished it at 3:30 a.m., which I don't recommend, but once
you start in on this story, it becomes difficult to control yourself. The Push is about Blythe Connor, a woman
who finds motherhood scary. Part of what unsettles Blythe is that her daughter Violet doesn't behave the way
most children do. But her husband, Fox, tells Blythe that she's imagining things—everything is fine. Until
it's not, of course. This is a twisted, tight, and exhilarating drama. I need it to be January 5 so people can
read The Push and I can discuss it with them. I have so many feelings." —Kiki Koroshetz,
wellness director


THE PUSH BY ASHLEY AUDRAIN,
Bookshop, $24





14

ORDER IN

"Supporting independent restaurants became a big priority for me when the pandemic hit, and I
plan to keep that up in 2021. Taking a night off from cooking and ordering in dishes to help keep my favorite
spots afloat feels like a win-win. I've even discovered some new gems to add to my takeout rotation—mostly
notably the LA pop-up Perilla. Chef Jihee Kim started this banchan-focused concept in May and it's already got
quite a following. I pretty much ordered one of everything on the menu, and when I put the spread out on the
table, my husband and I were floored. Everything was beautifully, meticulously, and thoughtfully put together.
Ginger-soy-braised yam, fermented cucumber with pear, pickled shishito muchim, spicy bulgogi, and a glorious
gimbap roll that was so good that my husband has brought it up at least once a week since: 'Remember that
gimbap? Can you learn to make that?' 'No,' I tell him, 'but why don't we order from Perilla again tonight?'"
—Caitlin O'Malley, food director




15

CHEW ON IT

"You know winter is officially here when it gets dark at approximately 4 p.m., you've cycled
through every sweater you own, and the goop chews come out of hibernation. One easy resolution—among a long
list of lofty goals that usually fizzle out by February—is keeping my immunity up. That includes ramping up
the vitamin D (thanks for the rec, Gerda!),
catching up on sleep, and doubling down on Perfect Attendance, which are chock-full of immune-happy
elderberry. You can almost trick your brain into thinking that they're candy because the blackberry-flavored
chewiness tastes sooo good."—Alyssa Nelsen Geiger, senior creative copywriter



---
We hope you enjoy the products recommended here. Our goal is to suggest only things we love and think you
might, as well. We also like transparency, so, full disclosure: We may collect a share of sales or other
compensation if you purchase through the external links on this page.