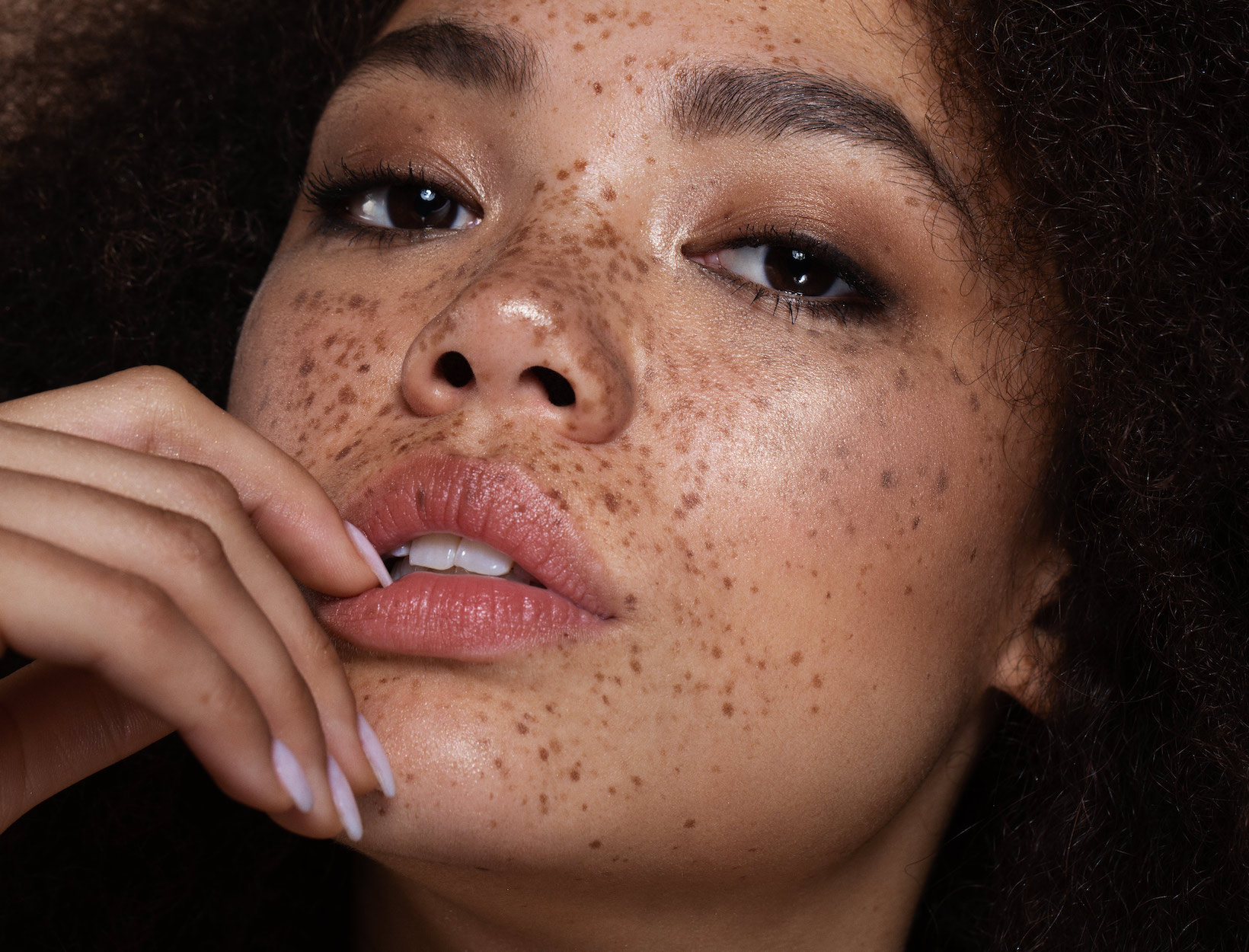 Photo courtesy of Angela Marklew/The Licensing Project
An Easy Routine for Your Best Lips Ever
When your lips feel good—super moisturized, supple, and smooth—they look good, and so does the rest
of your face. This time of year, a little maintenance goes a long way. The key step is an ultranourishing clean
balm, applied as often as it feels good. But a little extra-credit lip care can take your routine (and the state of
your lips) to the next level. From a life-changing balm to a looks-smashing-on-all-skin-tones color palette, here's
everything you need for gorgeous lips that look and feel their healthiest.
Step 1:

Exfoliate with Sugar

Scented with organic rose otto, peppermint, and rose geranium, this super moisturizing lip
rescue leaves skin smooth and deeply hydrated. The mix of shea butter, olive oil, rare botanical waxes, and
sugar gently removes dry skin and smooths the surface for your healthiest, prettiest lips ever. Apply a
couple times a week or whenever your lips need an extra boost and enjoy the subtle temporary plumping
effect.




Step 2:

Moisturize (and Add a Satiny Gleam)

The ultimate clean lip balm was something of a holy grail for us here at goop (we worked on
the formula for three whole years). "There's so much we wanted to get right," says GP. "It had to be super
cushy and nourishing. It had to feel amazing and perform ever better. It had to have the perfect slip, the
perfect finish, a subtle scent, just a whisper of a taste, the softest glide." It's made with rich botanical
oils—coconut, argan, castor seed, jojoba, and sunflower—plus pomegranate extract and shea butter.




Step 3:

Do a Mask Overnight

Layer this rich treatment on at bedtime and wake up to the silkiest-feeling
lips—ultramoisturized, supple, and smooth. The rich orange tint comes from a mix of restorative organic
oils, including sea buckthorn, rose hip, and avocado. The texture is thick and luxurious, so it cocoons lips
in moisture all night.




Step 4:

Add Nourishing Color

Clean lip colors moisturize with rich oils and butters as they deposit pigment for treatment
and makeup in one.
Made with organic oils and botanical extracts (antioxidant green tea, rose hip, grape-seed, and sweet
orange), plus deeply hydrating mango and shea butters, Kosas's eight universally flattering shades look
great on everyone—no matter which one you choose, it'll instantly complement and brighten your complexion.




It doesn't get more chic than with this striking palette. Gorgeously pigmented,
ultranourishing clean lip colors—bright tomato, brick red, dusty rose, and deep fuchsia, are striped in this
luxurious quartet made with cold-pressed antioxidant cherry oil, collagen-boosting peptides, and a super
cushy vegetable-derived base. It leaves your lips feeling nourished, and the color really lasts (even
through sips and bites). Dab it on with a lip brush for deep, saturated color and precisely defined edges or
for a diffused, sexy wash of color (you can also dab it on with your fingers for a beautiful stain).