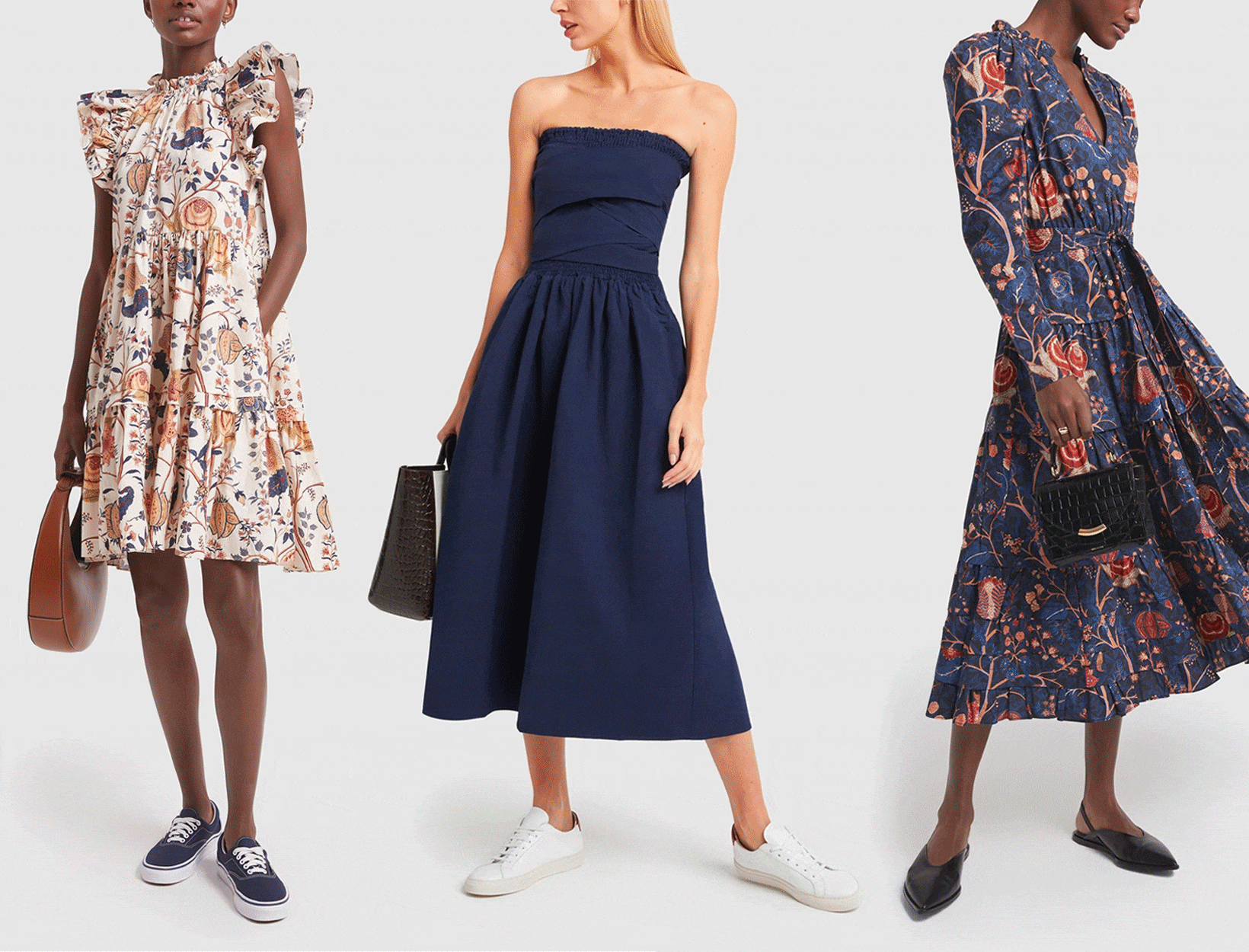 How to Make Use of Your Entire Wardrobe
With two days left in 2020, we're in major manifestation mode: herd immunity (huge shout-out to scientists),
hugging friends (if your love language is physical touch, hang in there), and wearing something other than sweats
(miss you, #ootd).
The first two will happen in time, but getting dressed when it's dreary out requires a bit more
problem-solving on your part. How do you layer without bulking up, incorporate color without looking seasonally
confused, and make the resortwear that you stress-bought work for right now? You've got q's, we've got a's—here,
four closet combinations to try in the coming weeks.