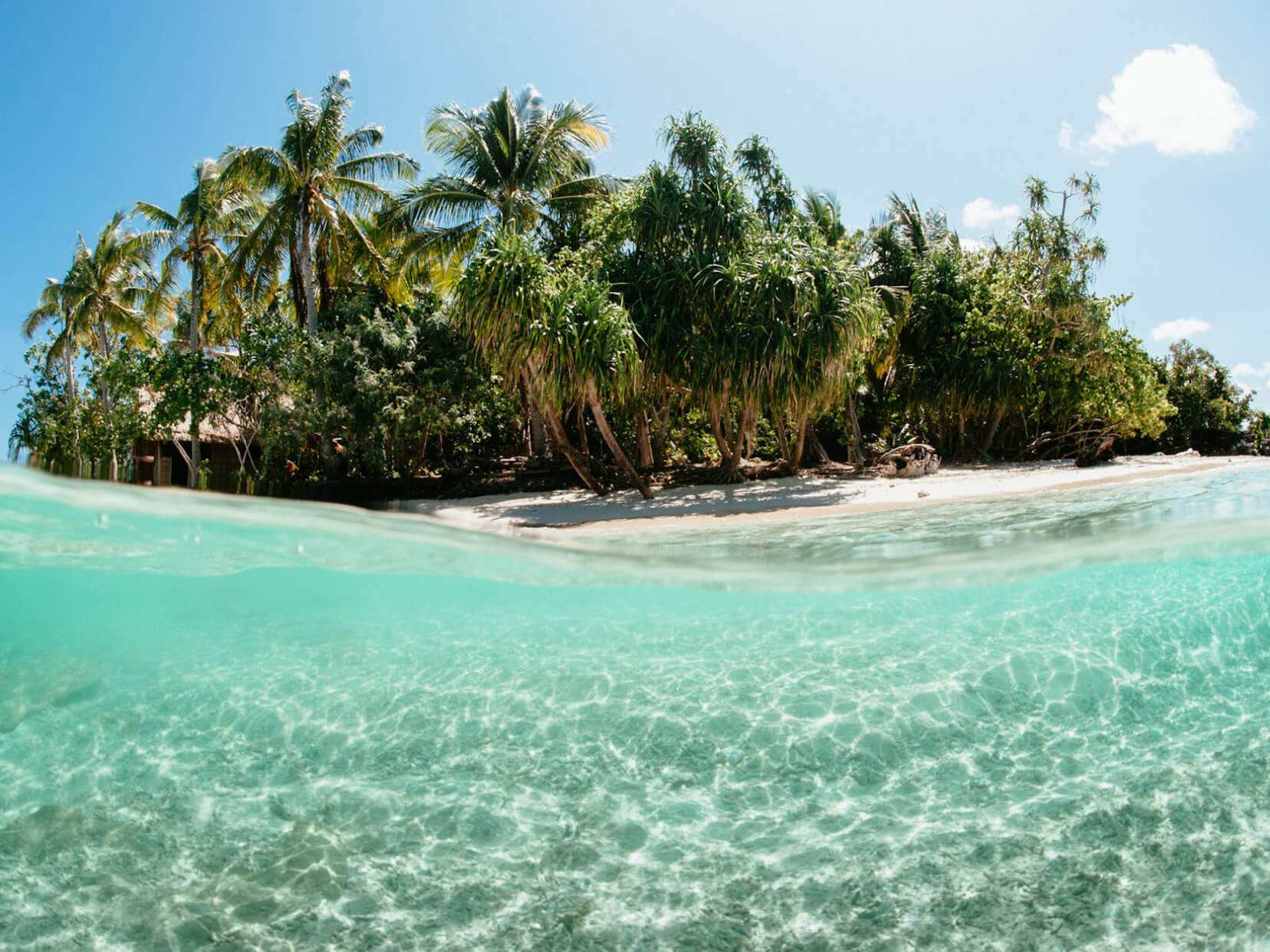 Vitamixes, Floss, and Salt Scrub: Our Desert Island Picks
The task was to choose a desert island item, no other instructions. For some of us at goop, this meant picking the
products we love the most that'd we miss if we were truly stuck on an island, even if they were a bit unpractical.
For others, this meant scrolling the site for actual island adventure needs—sunscreen, bathing suits,
books—because, as they say, when life hands you lemons, make lemonade. And then there were the few who took it upon
themselves to try to survive on the imaginary island. For legal reasons: We're joking when we say you can live off
of body butter, GOOPGLOW superpowder, and Cocofloss.
THE SURVIVALISTS
"I would be the one who got voted off the island first. I would try to survive on Cocofloss and books."
—Kiki Koroshetz, wellness director
"Has anyone said body butter? Dry skin drives me crazy. Or a Vitamix! Hopefully the island has fruit."
—Paige Olson, associate buyer, fashion and home
"A face roller would double as my mini hammer to flatten out my fish when I cook it. But the roller does do wonders for my face. Also Birkenstocks because my feet are key in surviving the rough terrain, and
GOOPGLOW superpowder because boiled water might get old-tasting." —Alexis Antoniadis, social media manager
"I'm somehow stressed about my desert island pick. Am I alone? Do I have Wi-Fi? Or will no one see me ever?
If I have Wi-Fi, I need to worry more about my skin and clothes, so maybe a chic Natalie Martin caftan. I
was going to say the peel pads, but I probably can't use them and be in the sun that much. If I don't have
Wi-Fi, then I need something to pass the time, so maybe downloaded episodes of The goop Podcast or a
50,000-piece puzzle. That G. Label Southampton shirtdress would be great for a desert island." —Noora Raj
Brown, SVP communications and brand marketing
"I would have to say Youth Dew to keep my face hydrated in those harsh conditions. It's so good. It might
keep me alive longer if I run out of food and supplies." —Nick Geller, manager, technical operations
THE ENJOY-IT-WHILE-YOU-CAN CREW
"If I were literally on a desert island, obviously priority number one would be sunscreen. The Organic
Pharmacy SPF 50 is the best, best, best clean mineral formula out there because it sinks in like magic,
moisturizes, and works for both face and body. And it has to be mineral because I don't want to be killing
coral every time I jump in the ocean (that's what chemical sunscreen can do). And I don't want to irritate
my skin; I want to soothe it." —Jean Godfrey-June, executive beauty director
"A swimsuit, obviously. But not just any suit—I'm talking about a G. Label suit that's made in Italy from
the softest stretch-jersey fabric that doesn't hug, tug, or rub. Because as much as I'd like to channel a
rather bronzed-looking Brooke Shields in The Blue Lagoon, some of us require coverage. Extra points for bringing
along the Himalayan salt scrub (although, I guess if you were really stuck on an island you could just whip
up a salt scrub yourself)." —Alyssa Nelsen Geiger, senior creative copywriter
"You say desert island, and I immediately—reflexively—squint. I don't think I would
survive long in general (and
would quickly need to embrace Drake's maxim: here for a
good time, not a long time). Anyway, I would need
sunglasses, and these are my favorite of all time. They somehow make me look cool, which through years of
personal testing and research I'd estimate applies to only 1 out of every 10,000 pairs of sunglasses I try on.
And oversize sunglasses protect the skin under your eyes from sun exposure, too, which makes these extra
appealing. Speaking of sun exposure: I would obviously try to smuggle in some moisturizing SPF 50 mineral
sunscreen, because that's my brand." —Jessie Geoffray, senior editor