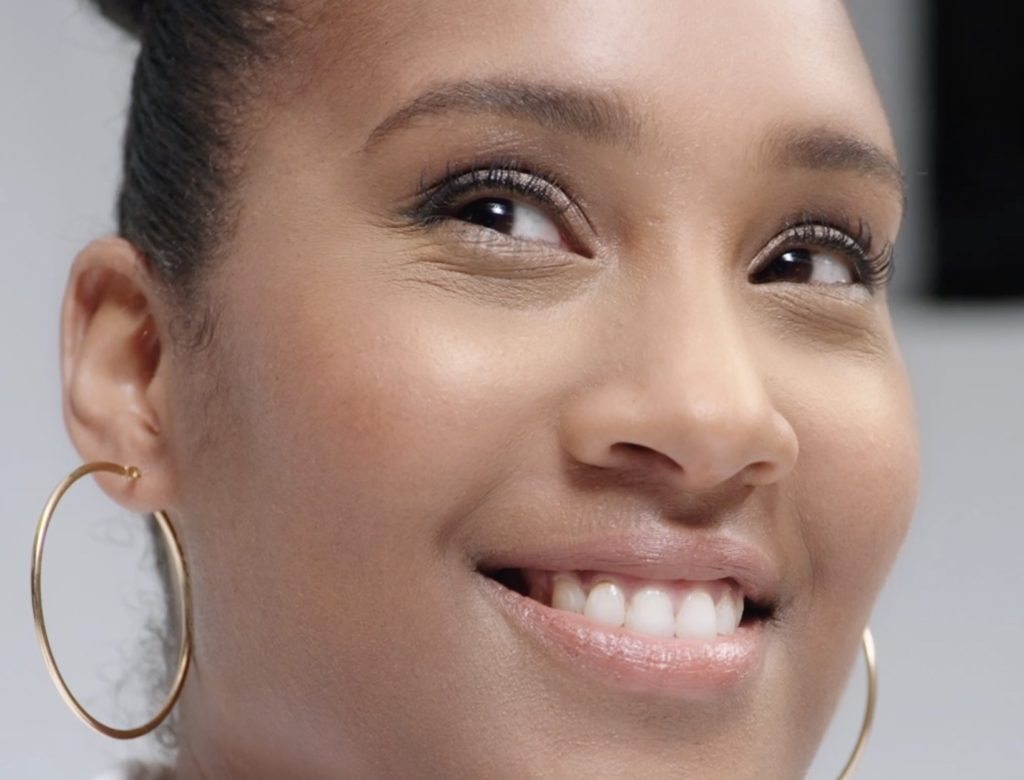 Top Plastic Surgeon Dr. Julius Few on Frown Lines, Face-Lifts, and His Famous (Noninvasive!) Techniques
Actual Xeomin (incobotulinumtoxinA) patient. Individual results may vary.
Top Plastic Surgeon Dr. Julius Few on Frown
Lines, Face-Lifts, and His Famous (Noninvasive!) Techniques
In partnership with our friends at Merz Aesthetics. Please see Important Consumer Safety Information below and Full Prescribing Information here.
We've spent most of 2020 squinting ever more intently into our screens, and the evidence is piling up on our skin. Specifically, we're looking worried. Or is it irritated? Pained? We talked to top plastic surgeon Julius Few, MD, famous for his nonsurgical treatments that freshen his patients' appearance, about what to do for frown lines, why the eyes and the neck are the first to show age, and how to get ahead of age-related skin changes with skin care and in-office treatments.
Few says his innovations in less-invasive approaches grew out of his experiences treating his Black-skinned patients. "Skin of color is more prone to keloid scarring," he says. "I was one of the few African American plastic surgeons going into training over thirty years ago, and people believed you couldn't do plastic surgery on skin of color well because of the scarring. No one really did it, so it became a passion point for me. Out of necessity, I developed minimally invasive strategies to make my patients look better without causing scarring. And well, of course everyone—of every skin tone and type—wants less invasive! Nobody wants to have a lot of work done. So as I've focused on and developed these techniques, I sort of fell into this niche that appealed to a lot of people."
A Q&A with Julius Few, MD
Q
We're looking very concerned. Or displeased. Even when we're happy. Is that permanently-furrowed-brow look just part of getting older? And what's the best strategy for addressing it? We're staring at screens more than ever—could it be the blue light?
A
"It's more the act of frowning at the screen than the light itself that causes the vertical lines between the brows sometimes known as the elevens. A neuromodulator like Xeomin can soften the look of them by preventing the repetitive motion that causes them to form. The skin is like a piece of paper: The more you fold it, the more wrinkled it gets. And in terms of wrinkles—almost all wrinkles—my goal is not to freeze them but to soften them. Say you have a favorite shirt—you don't want to never wear it; instead, you treat it well, you take care of it, and you wear it. If you never wear it, what's the point? So softer, not frozen, is the look we're going for.
"As for the blue light, I don't think there's enough data to understand what blue light does to skin."
---
Q
Many people say they want to age gracefully. As you drill down, what does that end up meaning for people?
A
"For all things having to do with the face, I look at three things. One is movement—movement can cause wrinkles over time, but the total lack of movement looks unnatural. I modulate movement with neuromodulators.
"Two, I consider volume. In cases where there is too much volume, I may be more likely to choose surgical options—for example in people who are predisposed to bags under their eyes, and in almost the way that pregnancy can stretch the out skin on the stomach, something similar can happen under the eyes.
"Three, I look at skin quality—textural changes, sun damage, that sort of thing.
"Our skin is not our enemy. It's definitely our friend and largest organ. We want inner health matching our outer health, so I love the idea of great holistic vitamin support combined with external products that play off of good nutrition.
"The way I think about it is, much as in health care and in wellness in general, we want to prevent as much as we can rather than treat after the fact. So I recommend starting with the areas where we know the skin is thinnest with creams, because they age first—eyelid skin and the skin on the neck. Those are the two spots on the body where the skin is thinnest skin, and that directly correlates to the places that show premature aging first."
---
Q
What are your favorite approaches to aging around the eyebrows?
A
"I have nonsurgical treatments that really work for many people. Xeomin has been a useful tool for me to treat moderate to severe wrinkles between the eyebrows. Xeomin is not for everyone. All treatments come with risks and may be serious. So people should first talk with their provider to see if it is right for them. And of course, individual results vary."
---
Q
Xeomin is considered a uniquely purified injectable, meaning that it does not contain any unnecessary proteins. What are the benefits of a uniquely purified injectable?
A
"I don't see any decrease in Xeomin's effects with repeat treatments with my clients—and botulinum toxins have had that reputation. It's a technology that's extremely predictable and consistent. Xeomin is a temporary treatment; for my patients, I recommend Xeomin should be administered once every three to four months."
---
Dr. Julius Few, MD is a board-certified plastic surgeon and founder of The Few Institute for Aesthetic Plastic Surgery, LLC, in Chicago.
---
This article is for informational purposes only, even if and regardless of whether it features the advice of physicians and medical practitioners. This article is not, nor is it intended to be, a substitute for professional medical advice, diagnosis, or treatment and should never be relied upon for specific medical advice. The views expressed in this article are the views of the expert and do not necessarily represent the views of goop.
---